How often do you think about the life experience? Do you feel like the poor guy who can't reach the success because you don't have any experience? Or, have you often regarded yourself as a successful person who want to experience something out of the box?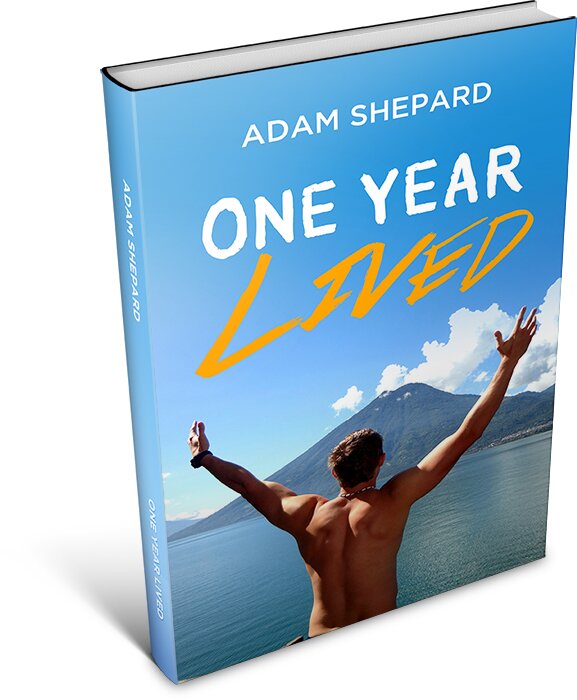 If you often think that way, perhaps an Adam Shepard One Year Lived could help you with some motivation, as he wrote through the book consist of 284 pages. The basic idea of the book reflecting – or at least he tries to show – one year experience of his life in numerous cities around the globe, starting from Raleigh (his hometown); Antigua in the Caribbean; Antigua, Guatemala; El Porvenir, Honduras; Puerto Cabezas, Nicaragua; Auckland, New Zealand; Melbourne, Australia; Western Australia; Boracay Island, Philippines; Palma de Mallorca, Spain; to Zlatè Moravce, Slovakia.
What is his purpose? We may wonder this. But in essence, the purpose was perhaps too bare to not be seen by the reader, as written through a paragraph in Adam Shepard One Year Lived:
This life is serious: I want the wife, I want the babies, I want the business success, and I understand the work that is required 'till the wee hours to get them. But I didn't want to leave any experience unloved before that happened. (Shepard, p. 9)
So the idea was "experience". It is important entity/terminology that will help people sharpen the focus as when they start determining their purpose, and without traveling, the purpose won't be easily reached out. In a whole book, Adam Shepard was trying to convince us about the importance of being a traveler. But however, it's not about just a common travel. The essence of travel is to learn some lesson, some of which fully accompanied by all precious wisdoms, thoughts, and all things that may help us to grow up as quality individuals. Sure some of you might have not yet realized such an essence of travel, but at one time we do know it isn't some kind of new thought. The basic idea proposed by Adam probably already experienced by others. Without saying much about that their lives, other people certainly know that "experience" is an entity to determine the quality of one's life.
But however, it doesn't mean that we need to put One Year Lived under the radar. All the knowledge that Adam told us through his book were nice and worth to read. If you like other tales of journeys, One Year Lived probably could bring so much sense of entertainment – but perhaps without a satori. "With a journey, I can make a small difference for the sake of my life and other's life", that's what Adam tries to teach us.